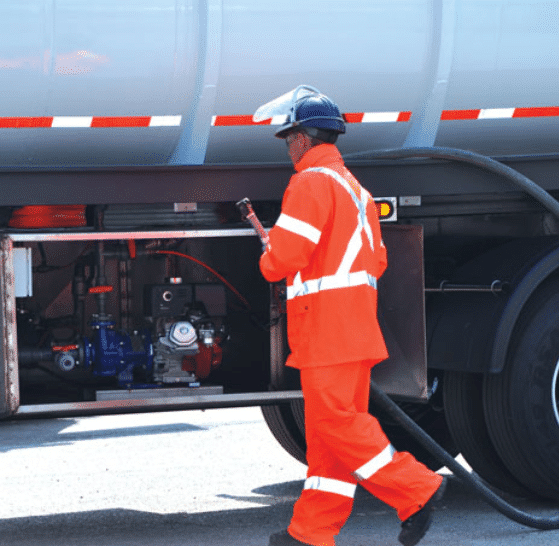 10 January 2019
5 reasons to do business with UBA
Looking for a reliable and professional chemical distributor? Here are five reasons to do business with UBA!
1. UBA designs sophisticated storage systems :
UBA designs and installs storage systems for bulk or semi-bulk chemical product volumes. These storage systems can be linked to the customer's manufacturing process. As tanks are equipped with a telemetry system, all inventory information (minimum and maximum) is available in real time to the customer and UBA for easier chemical refuelling. Storage systems can be made of steel, stainless steel, fibre-reinforced plastic (FRP), high-density polyethylene (HDPE), or carbon.
2. Your products are transported in modern equipment :
UBA offers full loads (bulk chemicals) as well as partial loads (semi-bulk) in tanks. With a fleet of state-of-the-art trucks, the transfer of chemicals is done using pumps, for safe, accurate flow into tanks installed at the customer's facilities.
3. Safety is UBA's priority :
To ensure the health and safety of neighbouring populations, UBA ensures that its drivers are highly qualified by training them specifically on the products they deliver. UBA has also implemented preventive inspections and maintenance for storage systems. In addition, UBA helps foster safe chemical management by providing 24/7 emergency services.
4. Environmental awareness :
UBA is one of the founding members of Responsible Distribution Canada (RDC) and is RD-21 certified, which "ensures a continuous reduction of incidents that may result in or threaten to cause injury to persons or damage to the environment." UBA's products and services are also certified by – National Sanitation Foundation (NSF60) – Pest Management Regulatory Agency (PMRA) – American Water Works Association (AWWA) – Food Chemicals Codex (FCC) – Environmental Protection Agency (EPA) – Kosher Certifier of Canada ("MK" Kosher) – Canadian Food Inspection Agency (CFIA)
5. You are assured of quality :
UBA subscribes to a liability insurance policy dedicated to the storage systems installed at its customers' premises. In addition, UBA ensures prompt, safe delivery at all times.