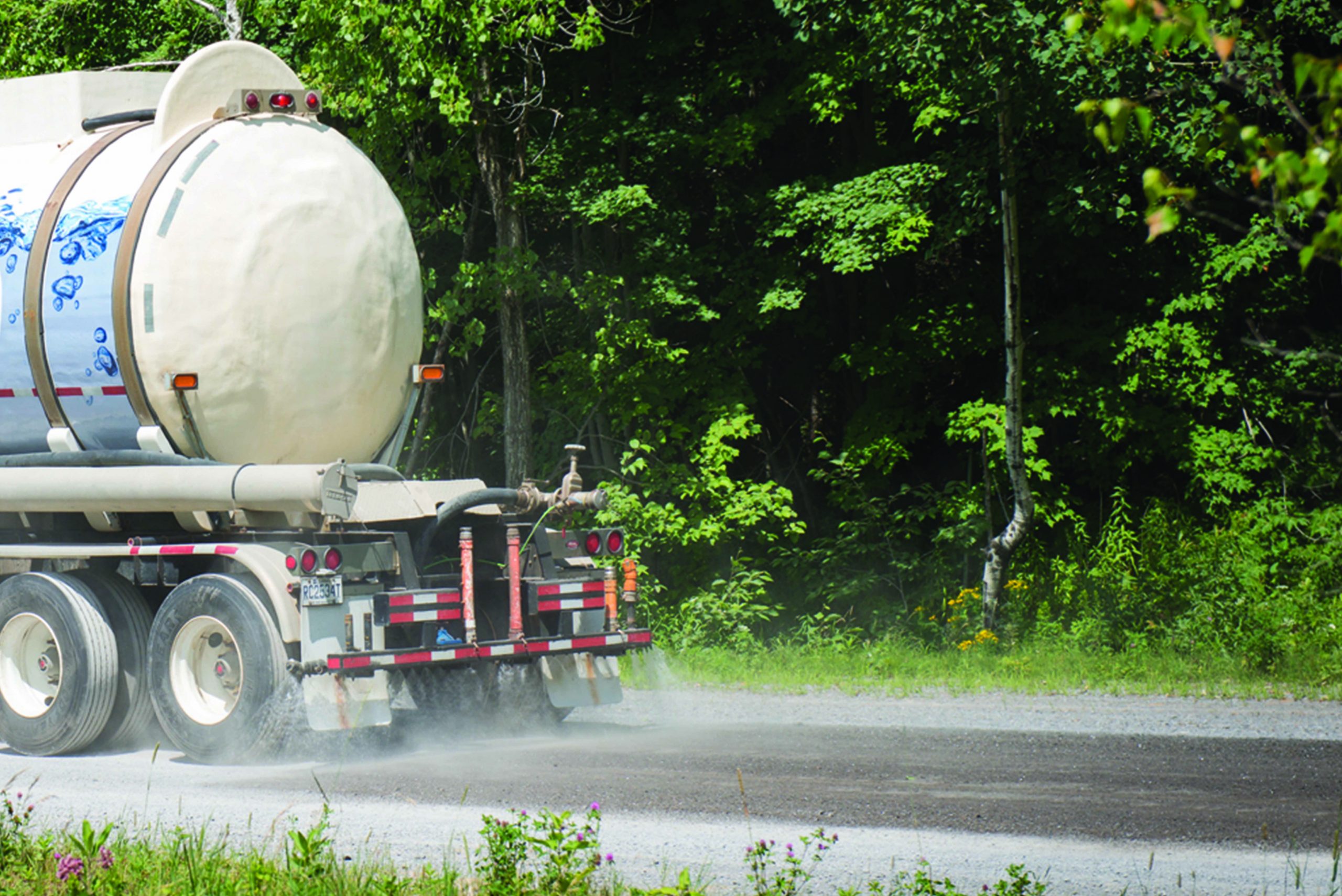 10 September 2021
Accuracy of Liquid Calcium Chloride Concentrations
Hygroscopic effect
Liquid calcium chloride is often used as a dust suppressant on gravel roads in summertime. How does the product trap dust? Calcium chloride is hygroscopic, i.e. it attracts and retains water. In practical terms, it draws moisture from the ambient air down to road gravel level. That way, the road stays humid and dust-free all summer long. Having the right concentration is important, because water absorption capacity increases along with product concentration. High concentrations mean better performance: that's why it is crucial that your calcium chloride supplier applies best practices when it comes to density analysis.
Check the concentration
Higher concentrations mean you can cover a larger surface in a single trip! – Eric Arsenault
With that in mind, how can you make sure that the concentration shown on the delivery slip or waybill is correct? Here's how the Somavrac C.C. team makes sure the concentration of liquid de-icing agents and dust suppressants is accurate:
Measure the ratio of the liquid's density to the specific gravity of water using an electronic hydrometer.
Calibrate the measuring tool annually.
Conduct two density tests: when receiving the product and before loading the product.
Somavrac C.C. recommends that you always ask for a certificate of analysis from your supplier when requesting a quote or receiving product. It is a written confirmation from your supplier that also certifies product concentration. Somavrac C.C. cares about road safety, so you can rest assured that you will receive high quality product that meets customer needs in terms of concentration, effectiveness, and performance.
About Somavrac C.C.
Somavrac C.C. specializes in the distribution of calcium chloride across Quebec. Well known by municipalities for its dust suppressants and de-icers, Somavrac C.C. strives to be a professional supplier with diligent environmental care.
Learn more about our dust suppressant products today.