Transportation of dry and liquid bulk
Groupe Somavrac trucks and trailers travel across Québec, Ontario, the Maritimes, and the American North East, carrying hazardous and non-regulated materials. Groupe Somavrac is committed to being a professional transporter that is sensitive to time constraints without compromising on road and environmental safety. Groupe Somavrac aims to protect the public, its employees, the environment, and property, throughout the entire trip.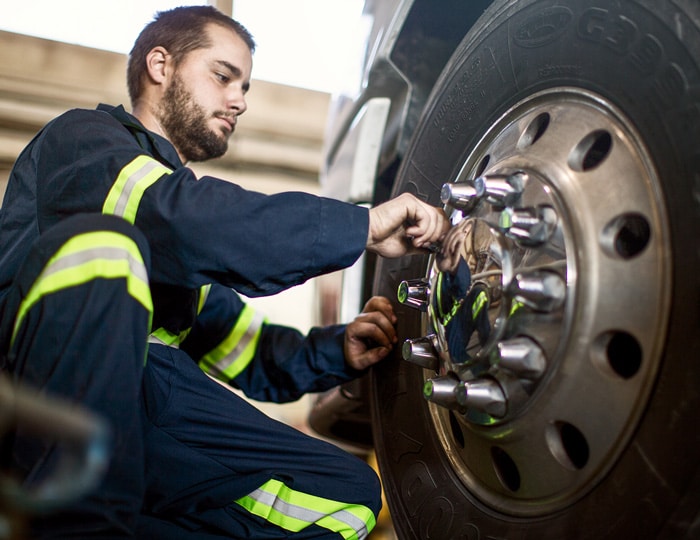 Specializations and diversification:
TRANSPORTATION OF BULK GOODS
Whether the cargo is dry bulk, liquid bulk, or non-standard, Groupe Somavrac has the necessary equipment and skills to provide safe, efficient truck transportation. With trailers adapted to every type of product, cargo is sure to reach its destination in impeccable condition.
TRANSPORTATION OF HAZARDOUS MATERIALS
Some cargo must be handled with great care due to the hazards it presents. The Groupe Somavrac team is particularly cautious with this type of cargo and uses methods and equipment that lower the risk of incident to a minimum. That means chemicals and toxic or flammable products are in good hands.
Groupe Somavrac owns tankers that are specially designed for cryogenic transportation, such as for liquefied natural gas (LNG). This ability to transport pressurized gases in liquid state means companies can enjoy a reliable, clean energy source.
COMPUTERIZED TRANSPORTATION MANAGEMENT SYSTEM
In its pursuit of efficiency, Groupe Somavrac has adopted the latest in transportation management technologies. Employees and customers benefit from a traceability system (ISAAC, including E-Log), telemetry-based delivery scheduling service, and fully computerized dispatch system.
PREVENTIVE VEHICULE MAINTENANCE PROGRAM
For Groupe Somavrac, quality transportation service goes hand in hand with a carefully maintained fleet of trucks and trailers. Preventive maintenance helps optimize mechanical performance and avoid complications en route, while ensuring the safety of drivers and other road users.
Groupe Somavrac holds several certifications as a carrier, a testament to the quality of its services. Groupe Somavrac is certified under Free and Secure Trade (FAST), Preventative Maintenance Program (PMP), Partners in Protection (PIP), Customs-Trade Partnership Against Terrorism (C-TPAT),and Transportation of dangerous goods classes 2-3-4-5-8-9 (TDG).
Groupe Somavrac's dedicated washing facility ensures trucks and trailers are always impeccable. Clean tankers also eliminate many contamination risks.
To provide the best possible transportation service to its customers, Groupe Somavrac offers its employees training programs to keep them up to date on the latest technical advancements, work methods, and Highway Safety Code regulations.