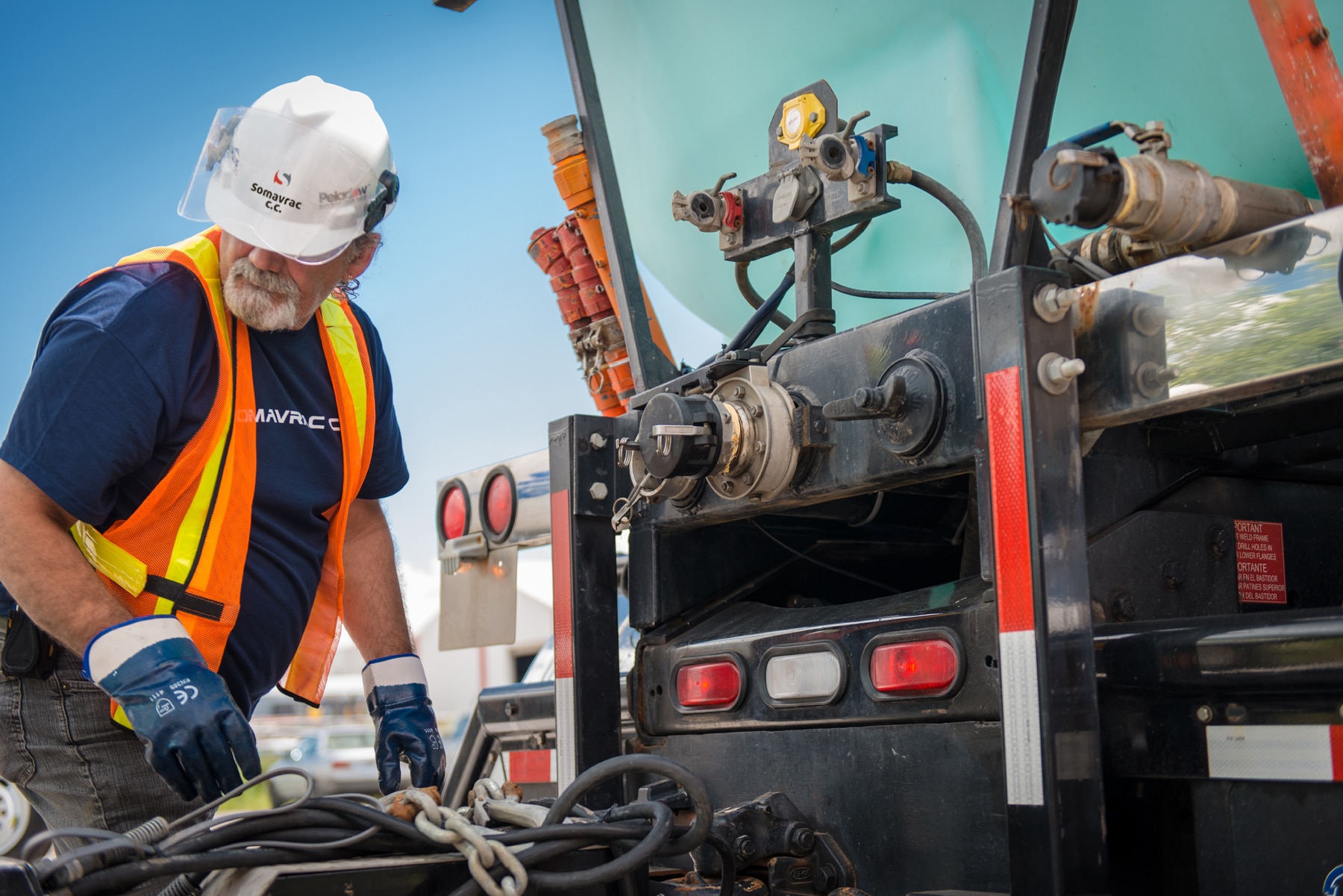 15 July 2018
The benefits of a second application of dust suppressant
Did you know that calcium chloride absorbs moisture from the air? It is thanks to this absorption, also called hygroscopic effect, that the dust remains trapped on the ground.
That being said, the effectiveness of a dust suppressant depends on the humidity present in the air, which is why a second application may be necessary during a dry, hot summer.
As mentioned in standard 6322-22 on the "Application of dust suppressants on granular material bearing surfaces", Transport Québec recommends "to make a second application […]". This recommendation supports the principle that a second application has a cumulative effect:
The first application (in sufficient concentration) captures more moisture.
The second application reactivates the first one.
The second application extends the yield (in late fall).
With a second application, the residual is more highly concentrated when leveling in the following spring.
The residual is reactivated by the first application of the following season!
Standard 6322-22 also states that the application rate of the second spreading is usually half what is used for the initial application.
Example of quantity required during a second spreading:
1st application: 3,600 liters/km for liquid or two tons/km for flakes*.
2nd application: 1,800 liters/km for liquid or one ton/km for flakes*.

* Recommended quantity for a four-meter-wide road, based on the recommended application rate of 0.9 to 1.2 liters per m2.
It is interesting to note that only a small amount is required to significantly prolong the effectiveness of the product.