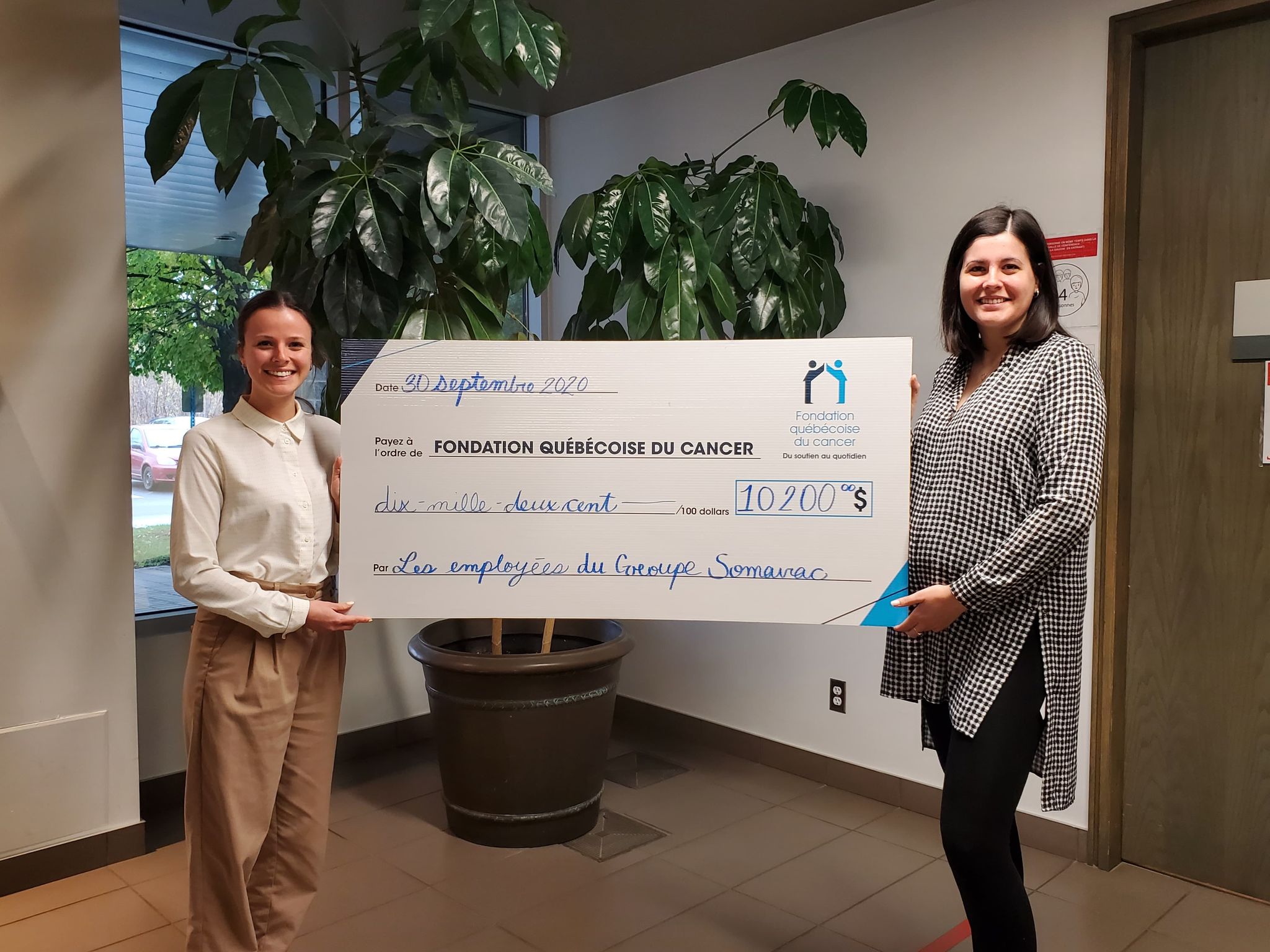 29 October 2020
2020 edition of our Denim Days for the Cause campaign
Groupe Somavrac is proud to have participated in fundraising with Dumoulin Competition's Race Against Cancer for the Quebec Cancer Foundation. Thanks to the various activities organized by the Groupe Somavrac employees, we are proud to announce that 10 200$ will be donated to the cause this year.
Even though the world took in recent months, cancer did. It is in this spirit that Groupe Somavrac employees organized the following fundraising activities to give for the cause.
First, the traditional Denim Days for the Cause were back from June to the end of September. The concept is very simple: every Friday, employees can wear denim to the office in exchange for a small amount that goes directly to the cause. Plus, did you know that it is this concept started this whole movement?
Second, tickets to win local gift baskets of regional businesses were sold to employees. The money raised was entirely donated to the cause, plus this allowed us to encourage local companies. The baskets came from the companies: Marée Chandelles, Le Temps d´une Pinte, Domaine et Vins Gélinas, Le Panetier and Passion Lavande and were greatly appreciated by the winners.
Third, to comply with government guidelines put in place in July, denim masks were sold to the employees. The beautiful masks produced by ML Creation, a local company, were a real success and really paid off.
« The large number of activities organized, and employees who participate, show how well the values ​​of the Paquin family have been conveyed to the employees of Groupe Somavrac »
Simon Cossette, Groupe Somavrac's employee
Thank you to all the participants who make a true difference in the fight against cancer!