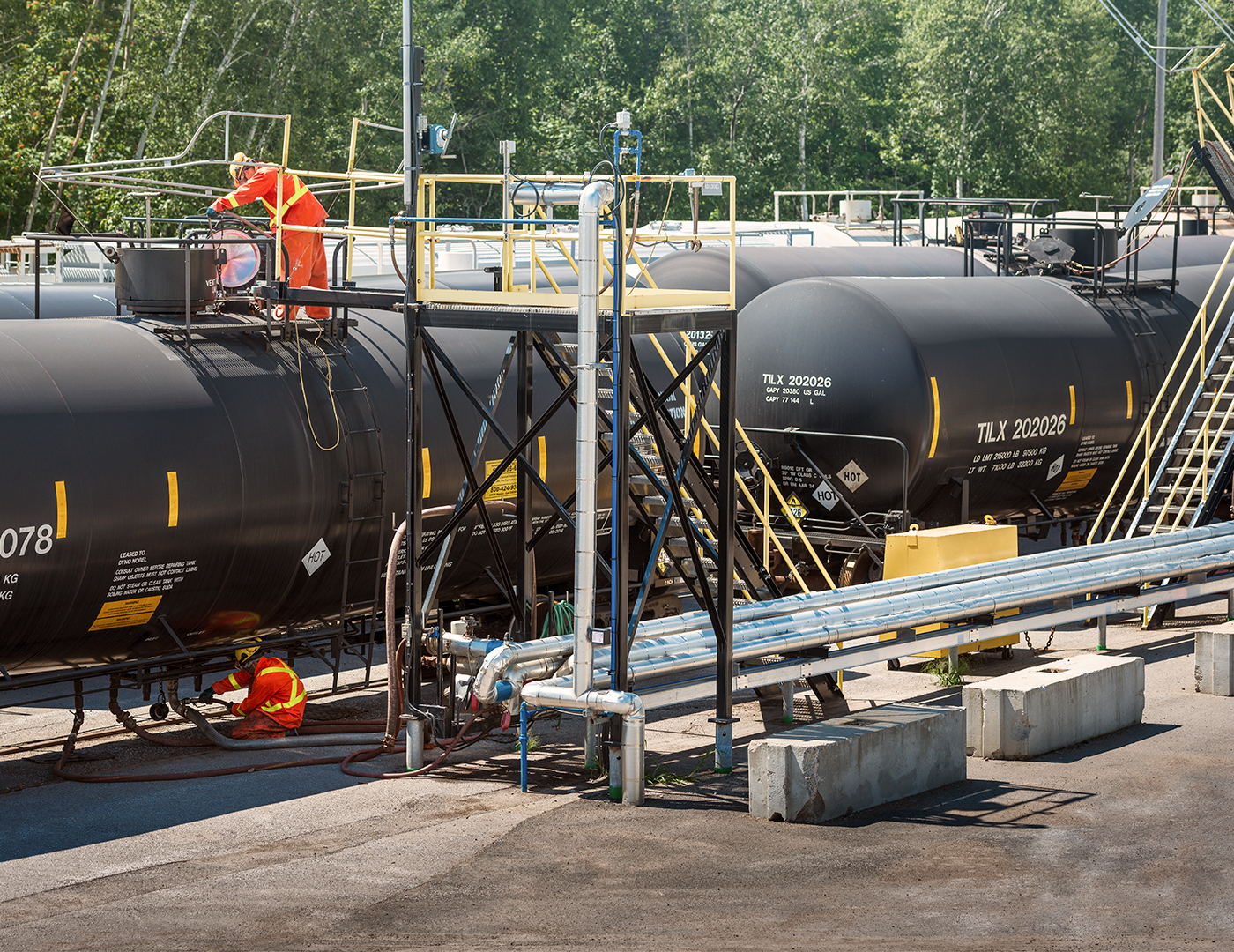 31 May 2021
4 Reasons to Choose Groupe Somavrac and Its Handling and Transformation Service
Groupe Somavrac specializes in five distinct services to provide customers with turnkey end-to-end logistics solutions. Product handling and transformation are two of these services. Discover the benefits of calling on Groupe Somavrac for these two services in this short blog post.
Serving a Wide Variety of Industries
Groupe Somavrac serves many industries through its handling and transformation services, including the chemical, construction, agriculture, automotive, water treatment, pulp and paper, oil and gas, mining, aluminum, and cement industries. Thanks to its logistics experts, the company provides services that are tailored to the specifics of every industry it serves.
A Solution-Based Approach
Nothing is impossible for Groupe Somavrac – it's all about transforming issues into opportunities to develop new solutions. The team of professionals that provide handling and transformation services develop robust, structured, and appealing logistics solutions. Company experts are keenly responsive: from the get-go, they listen closely to develop a solid understanding of customer needs and provide the most efficient and cost-effective logistics solution. The engineering department works closely with operations to develop processes that meet the various needs of the customer base.
"Customers are the focal point of what we do. We are committed to working closely together to solve every issue they may face."                       
A Wide Variety of Handling Operations
Products that are handled and transformed can be received in totes, drums, small bags, big bags, or in bulk. Groupe Somavrac experts offer a full range of services for product handling and transformation: the team can oversee bagging, debagging, transshipping, dilution mixing, formula development, toll manufacturing, warehousing, and more. Inventory management is also available to ensure efficient tracking of customer products.
Such varied handling operations are available for a wide range of products. Whether it's hazardous or non-hazardous chemicals, liquid or dry product, in bulk or in bags, Groupe Somavrac has the experts to meet your needs.
Turnkey Service
Groupe Somavrac's strategically positioned facilities mean the company can provide multimodal handling services. Company terminals are located near the St. Lawrence River and major highways for turnkey service. Cargo arriving by ship can be unloaded, handled, transformed, then shipped out by rail or truck. Groupe Somavrac professionals have developed renowned expertise in chemical handling and can provide handling and transformation services that meet your every need and expectation.
Keep reading our blog posts to learn more about the services Groupe Somavrac offers!