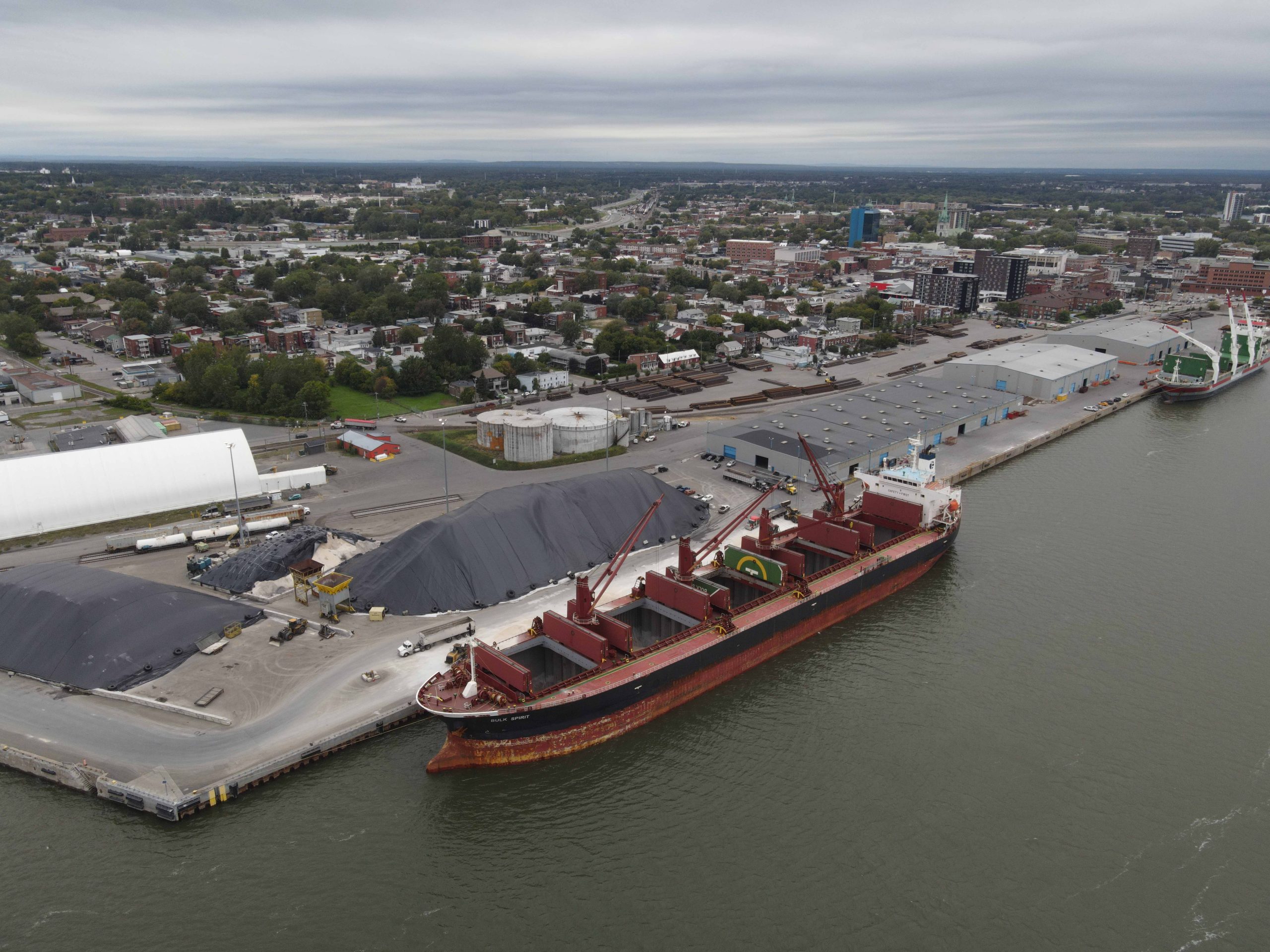 29 January 2021
5 Reasons to Choose Groupe Somavrac and Its Complete Logistics Service
Excerpted from an interview with Mikael Gagnon, Business Development Manager at Groupe Somavrac since 2017.
We are experts in dealing with chemicals and hazardous materials
We offer full-service product-handling logistics, even for hazardous materials, for industries such as mining or pulp and paper. The Groupe Somavrac team has the equipment and expertise to handle and transform cargo, no matter the specifics (gas, flammable, corrosive, etc.), with the particular skills and knowledge applicable regulations and work methods require.
The company has owned and operated chemical manufacturing plants since 1999. As a result, we've developed unique expertise over the years when it comes to handling these types of cargo. We are now in a position to handle over thirty different kinds of hazardous material.
We let customers focus on their core business
Given the labour shortage, companies are having a hard time finding specialized workers in their respective industries. Hiring additional employees to oversee raw material procurement and shipping means making significant efforts in terms of staffing, training, health and safety, and inventory management. Having to add internal logistics specialists to personnel significantly reduces the time the company can spend on the key activity that drives their success.
Customers are increasingly seeking to stay focused on their core service offering and delegate related tasks to experts in those fields. Logistics is a great example: Groupe Somavrac can take over operations including cargo stevedoring, warehousing, transportation, and handling and transformation so customers can focus on their core business.
"Groupe Somavrac has always been responsive to customer needs and proactive in developing solutions that require research, development, and significant investments."
We offer full customization
We can adapt our service to various types of bulk (solid or liquid), material (acids, bases, etc.), and transformation (preparing solutions, sifting, etc.). Over time, the company has built a diverse customer base thanks to its custom logistics offering. Whether dealing with cement, ore concentrates, or fertilizers, Groupe Somavrac has always been responsive to customer needs and proactive in developing solutions that require research, development, and significant investments.
We help import large volumes, export small volumes, and vice versa
Our pivotal position on the shores of the Saint Lawrence is a strategic gateway to America, the Great Lakes, and the American Northeast.
This strategic position on the Saint Lawrence Seaway enables us to receive large volumes of imported cargo and raw materials. Our teams then get to work to transfer and forward them efficiently across North America. We also make it easier to transport cargo for export markets, with a seamless transition between road, rail, and maritime transportation.
We help optimize overall costs
As the company can provide a wide range of services, it's a one-stop shop for complete logistics. No need to deal with four or five different service providers to unload and warehouse your cargo. We have the facilities and handling equipment to do the work simply and cost effectively.
Your logistics operations can all be handled by multimodal handling specialists in a single, safe location that is specially designed for multimodal operations! Not to mention the simpler administrative aspect of dealing with one invoice, one contract, one set of inventory tracking, and one contact person.