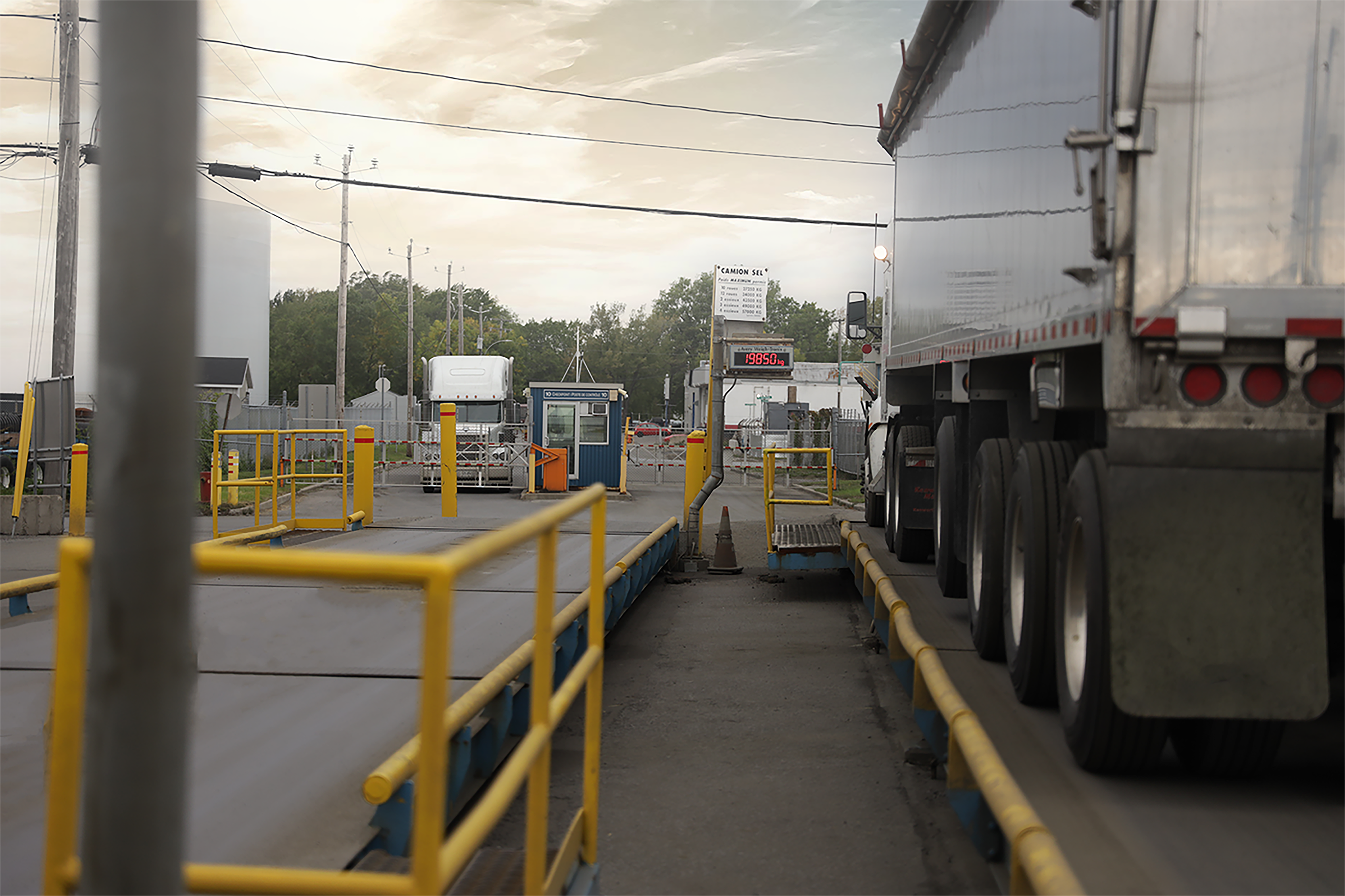 24 March 2021
5 reasons to choose Groupe Somavrac and its transportation service
Excerpted from an interview with Martin Deschamps, Transportation Director for Transport Somavrac and Transport Servitank since 2017
Groupe Somavrac is a team of professionals who offer services that meet your needs. Read on to learn five good reasons to do business with our company when it comes to transportation services.
HIGH AVAILABILITY
Our team of experts is available 24/7 to meet your needs. With a dedicated mechanical repair shop and the expert support of Groupe Somavrac's 9 other subsidiaries, Transport Servitank and Transport Somavrac professionals can provide custom transportation service 365 days a year.
WIDESPREAD COVERAGE AND INDUSTRIES SERVED
We provide transportation services for a wide range of industries, including pulp and paper, cement, agriculture, water treatment, aluminum, chemicals, and more. Our transportation subsidiaries provide custom service across Quebec, Ontario, Eastern Canada, and the northeastern US. Our strategic locations bring us closer to our customers and enhance our efficiency.
"WHAT WE TAKE PRIDE IN, WHAT DRIVES OUR SUCCESS, IS OUR TEAM OF EXPERIENCED PROFESSIONALS, THE CARE WE TAKE IN EVERYTHING WE DO, AND THE DYNAMIC PARTNERSHIPS WE BUILD WITH OUR CUSTOMERS."
INNOVATIVE TECHNOLOGY
Our entire fleet is equipped with ISAAC systems that enable us to track deliveries, communicate in real time with our drivers, and keep better more complete maintenance records. Various types of tankers are available to our customers – cryogenic, chemical, insulated, and pneumatic – as well as closed and dumper trailers. Our team's expertise when it comes to dry and liquid bulk and transporting hazardous materials is an invaluable asset for our customers.
PERSONALIZED CUSTOMER CARE
Our team can take over end-to-end operations to provide turnkey service. Whether you need someone to maintain equipment, generate performance reports, or supply materials based on a telemetry system, our transportation professionals have a solution for you!
PROFESSIONALISM
Choosing Groupe Somavrac means doing business with a team of dedicated professionals. Our teams are there to meet your every need, day and night!
Would like to try out our transportation service? Learn more about our Transport Servitank and Transport Somavrac subsidiaries.