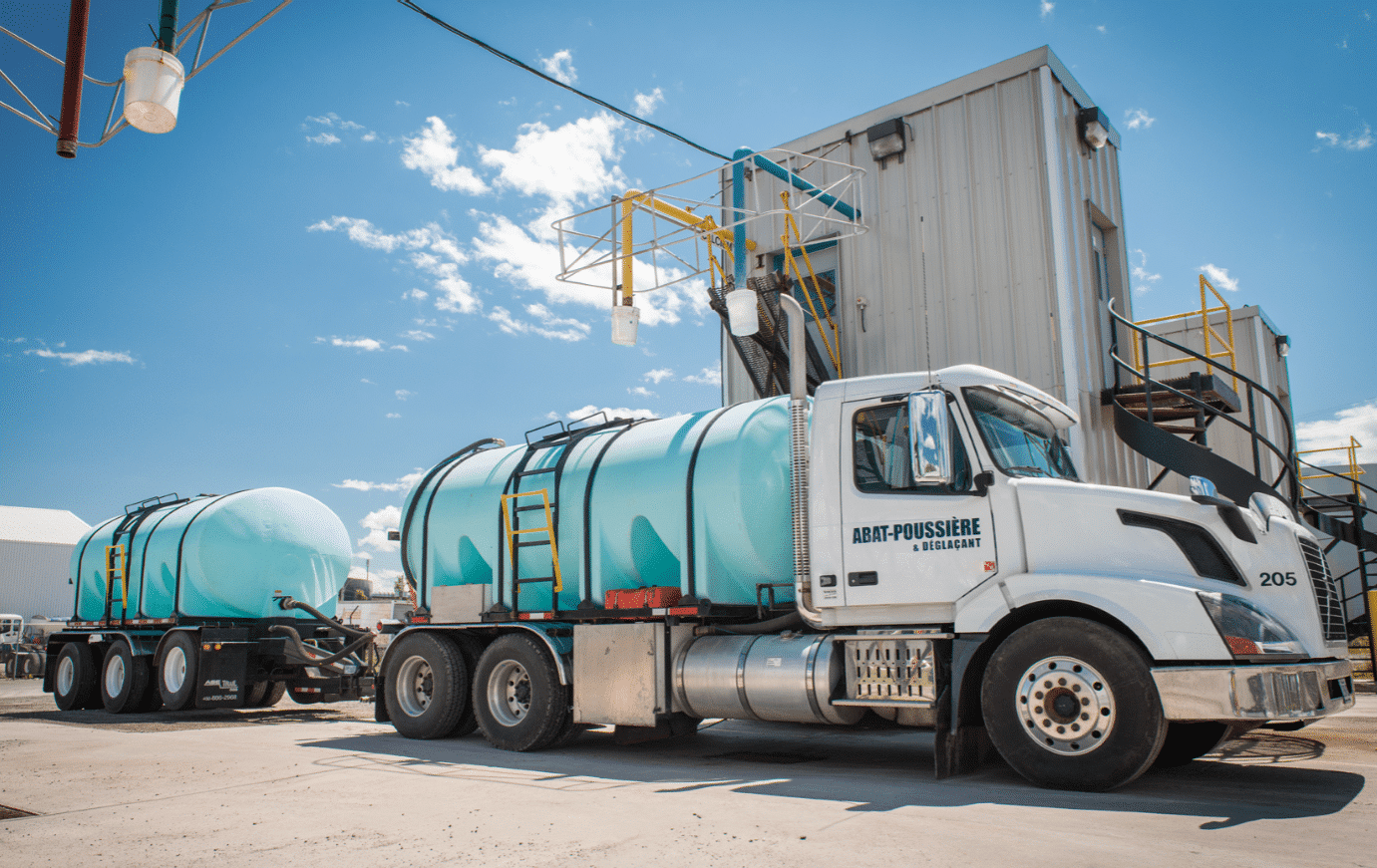 18 December 2018
Seven reasons to do business with Somavrac C.C.
Somavrac C.C. is the leader in calcium chloride distribution in Québec. Known by municipalities for its dust suppressants and de-icing agents, Somavrac C.C. is a dependable, professional, and environmentally diligent supplier.
1.On our way:
Building on a continuous improvement approach, the sales representatives of Somavrac C.C. spend time on the roads of Quebec to fully understand the needs and realities of their customers. What do they have to offer? Advice, test formulas and active listening.
2. Courtesy + Effective Communication = Somavrac C.C.'s customer service :
Somavrac C.C.'s customer service department is dedicated to calcium chloride. Focused on offering a professional and diligent service, the values ​​that built the company, the team combines courtesy with effective communication to meet high quality standards for their customers. The department efficiency returns its calls and the respect customer requests.
3. High-end transport and spreading service :
Somavrac C.C. guarantees that the transport and spreading service is carried out by courteous and punctual drivers who ensure a uniform distribution of the product while ensuring deliveries are always on time.
4. Everywhere in Quebec :
Satellite tanks located in several strategic places and tanker tanks make it possible for Somavrac C.C. to serve the entire province without a hitch. Added to this is a large inventory capacity through the tank farm.
5. Be serviced with peace of mind :
The turnkey services offered, which are tailored to the needs and realities of customers, allows customers to avoid equipment maintenance, staff availability and training and various technical considerations.
6. Our commitment: safety :
Somavrac C.C. is concerned with the safety of the road user's network and thus develops products ensuring this. Examples of actions taken in this light: – Ensuring accuracy of the products concentrations; – Focusing on a uniform distribution of the product; – Satisfaction surveys; – Adapted and tailor-made mixes offering safe roads, through summer and winter; – Offering test formulas.
7. Subsidiary of Groupe Somavrac :
From the receipt of the vessel or wagons, to the storage to tanker transportation, Somavrac C.C ensures that its product is in good hands; those of the subsidiaries of Groupe Somavrac. Integrated process management and just-in-time method offers customers a quality product, optimizes inventory levels at competitive costs and in the shortest time possible.